We need a new model for humanitarian aid. A sustainable model that empowers people directly impacted by crisis with dignity and hope, applying their skills to rebuild lives using modern technology and cross cultural collaboration. In this way, we can break the cycle of disaster and dependency in the world by addressing root causes and creating new paradigm solutions.
Take a look at all of the work we are doing worldwide. From Uganda to Serbia to Arizona, we are making a difference in the lives of displaced people.
Browse Programs By Country
BIDI BIDI REFUGEE CAMP, UGANDA
The FIRST SUSTAINABLE COMMUNITY IN A REFUGEE CAMP
SUSTAINABLE COMMUNITY - Bidi Bidi Refugee Camp, Uganda
Bidi Bidi, in Uganda, is one of the newest and largest refugee camps in the world. Over 300,000 people live here, mainly South Sudanese refugees fleeing war and famine, 80% are women and children. 2 million refugees live in Uganda.
We are building the first ever sustainable village inside a refugee camp to address the inability of aid to provide basic necessities for residents. We hope this will be a new model for looking at camps as new cities and constructing them responsibly in the future.
IMPACT
Eliminating dependence on outside aid

Creating a resource hub for collaborative innovation and community solutions

Vocational and entrepreneurial training center - creation of a new economy

Innovative and trauma informed education space

Food security through sustainable agriculture and permaculture

Rethinking the way that refugee camps are built - eco-friendly and inspirational architecture design

Providing emergency aid: food, clothing, baby supplies
Arizona, USA
SUSTAINABLE COMMUNITY IN THE HOPI NATION
SUSTAINABLE COMMUNITY - Hopi Nation, Arizona
At one time, this land was populated by communities that knew how to care for the land - to honor its resources and live in balance with all living things. These people still live among us, though marginalized and systemically forced into poverty and lacking resources. Native nations protect around 80% of the world's biodiversity.
One Light Global is partnering with the Hopi Nation in Arizona to return to a sustainable way of life by integrating indigenous cultural wisdom and tradition with modern technology. Together, we will co-create a prototype model for how humans can live a harmonious regenerative lifestyle.
IMPACT
Preserving a peaceful, regenerative community model, furthering the transmission of traditional wisdom and creating a prototype model for other communities

Eliminating dependence on outside aid, environmentally harmful resources, and value-conflicted solutions

Food security & land regeneration through sustainable permaculture, reciprocal relationship with animals and stewardship

Intergenerational reconnection, providing youth with ongoing opportunities to learn and preserve their language, wisdom and traditions and share those with the world.

The creation of an innovative space to address intergenerational trauma through natural wellness-informed healing and education
Ecuador, Greece, Puerto Rico, Uganda, USA, Turkey, Serbia
EMERGENCY RELIEF
EMERGENCY RELIEF
Ecuador, Greece, Puerto Rico, Uganda, USA, Turkey, Serbia
One Light Global provides food, water, blankets, clothes, shelter, baby and basic medical supplies, and emotional support to those impacted by crisis in the USA and abroad.
IMPACT
Hurricane relief

Disaster relief

Arrival assistance

Displacement assistance

Emergency food, medical, shelter, baby supplies

Emotional support

Relocation assistance
TURKEY, Mainland USA
EMPOWERMENT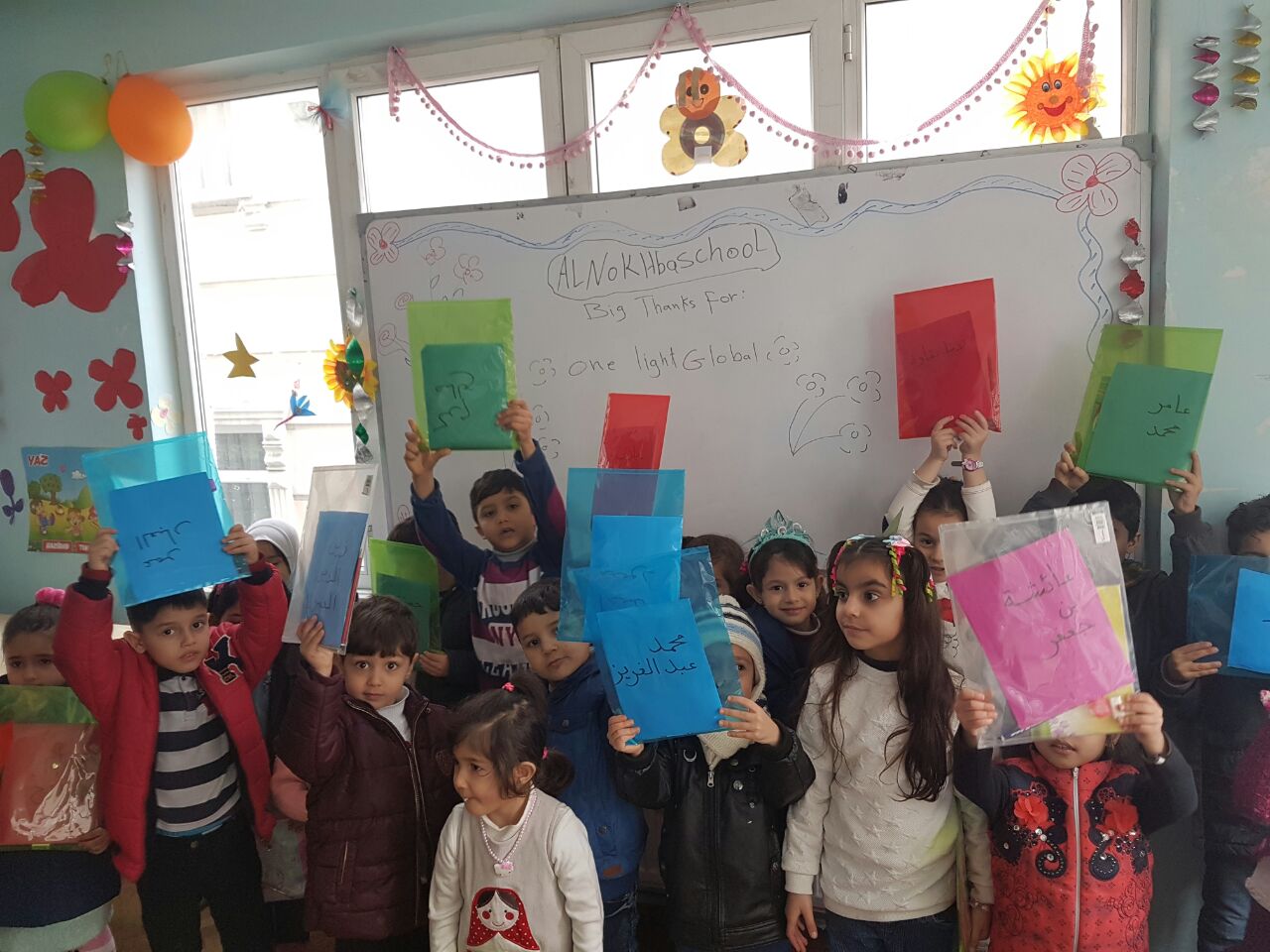 EMPOWERMENT PROGRAMS - Turkey and Mainland USA
One Light Global collaborates with resettled refugees to create lasting infrastructure projects to improve lives long after emergency relief is distributed. Education, social enterprise, trauma healing and integration workshops are the very foundation of long term success.
IMPACT
Tuition assistance

Funding schools

Social enterprise support

Trauma healing

Integration workshops

Job placement

Basic supplies for refugee households new to USA

Guidance and emotional support